Need Help Buying a Car? Are you in the market for a new car but don't know where to start? Look no further than Car Coach! We provide expert advice on all things related to buying a car. From researching models and prices, to getting the best deal from dealerships, we...
read more
Fuel Saving Myths that Grandpa Taught Us. by Grande Tomas | Published on July 5, 2022 Everyone loves a good myth. Busting them can be even more exciting than believing in them. They even have a show on TV dedicated to putting an end to our favorite ones. ...
read more
Car Ownership Costs Women More Than Men by Grande Tomas | Published on June 15, 2022 A vehicle is a necessity for some people. You may be restricted to traveling around town by car if you live in a suburban or rural area, for example. Even if you work in a city with...
read more
Driveway Auction's "Worst Story Contest" by Grande Tomas | June 2, 2020 Win $200 by telling us your worst experience selling a car.  That's why we founded Driveway Auction - to eliminate all of those! We've each had our own bad experiences prior to starting at...
read more
Scams to be Aware of When Buying, Selling or Trading Your Car. by Grande Tomas | May 31st, 2020 When you're buying a car, it's important to be aware of the many scams that are out there. If you're not careful, you could end up paying more than you should for your...
read more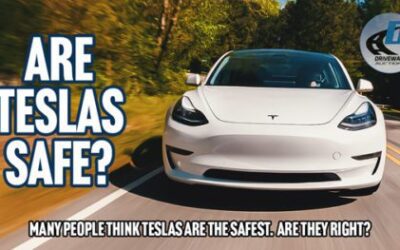 Are Teslas the Safest Cars? by Grande Tomas | May 26th, 2020 There are plenty of reasons to love Tesla cars. They're luxurious, environmentally friendly, and stylish. One of the best reasons to drive a Tesla is for safety. Tesla cars are some of the safest, thanks to...
read more
How to Maintain a Car That Isn't Driven Much.  Keep or Sell? If you're like many people, your driving habits have changed quite a bit since the pandemic began. If you're barely driving your vehicle now, there are some things you can do to help preserve its condition....
read more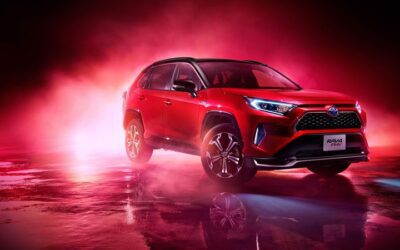 The Top 5 Most Demanded Used Cars It's no secret that the used car market is booming. In fact, many vehicles are now commanding a higher price than they have in years past. This is due to the fact that there are so many people who are looking for used cars. If you're...
read more
Do You Unlock Your Car With Bluetooth?  You Could be Vulnerable. Owning a Tesla or any of the other modern smart-equipped cars these days comes with many conveniences that our older cars just don't have.  GPS, backup cameras, and self-parking are just a few that...
read more
We Can Cut Traffic Death Numbers in Half, but Will Anyone Take Action? Nearly 43,000 people died in car crashes in 2021, more than at any time in the last 15 years. There are simple solutions that could save tens of thousands of lives per year, but even if we wont see...
read more
It's finally a better time to buy a used car Used car priced seem to be coming down, somewhat. While currently sitting at 48% higher than pre-pandemic levels, it's down significantly from the January peak when prices were about 54% higher. This cooldown in used...
read more